Watch this Video While You Get Your Hacks
Boost Your SAT Score
1 Simple Hack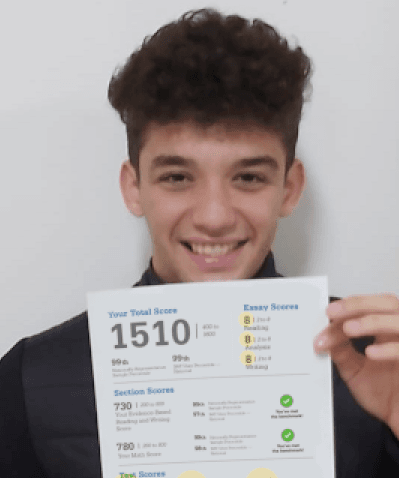 "Thank You, Ash for what you do! Mastering your hacks helped Jonah improve his score by 180 points!"
⭐⭐⭐⭐⭐
- Andrea W., Jonah's Mom
The
"Cross-Out" Technique
The simple hack that helped Jonah and hundreds of my students ace their PSAT and SAT scores…
Simply substitute all the variable with 0. This means all powers of a are also 0.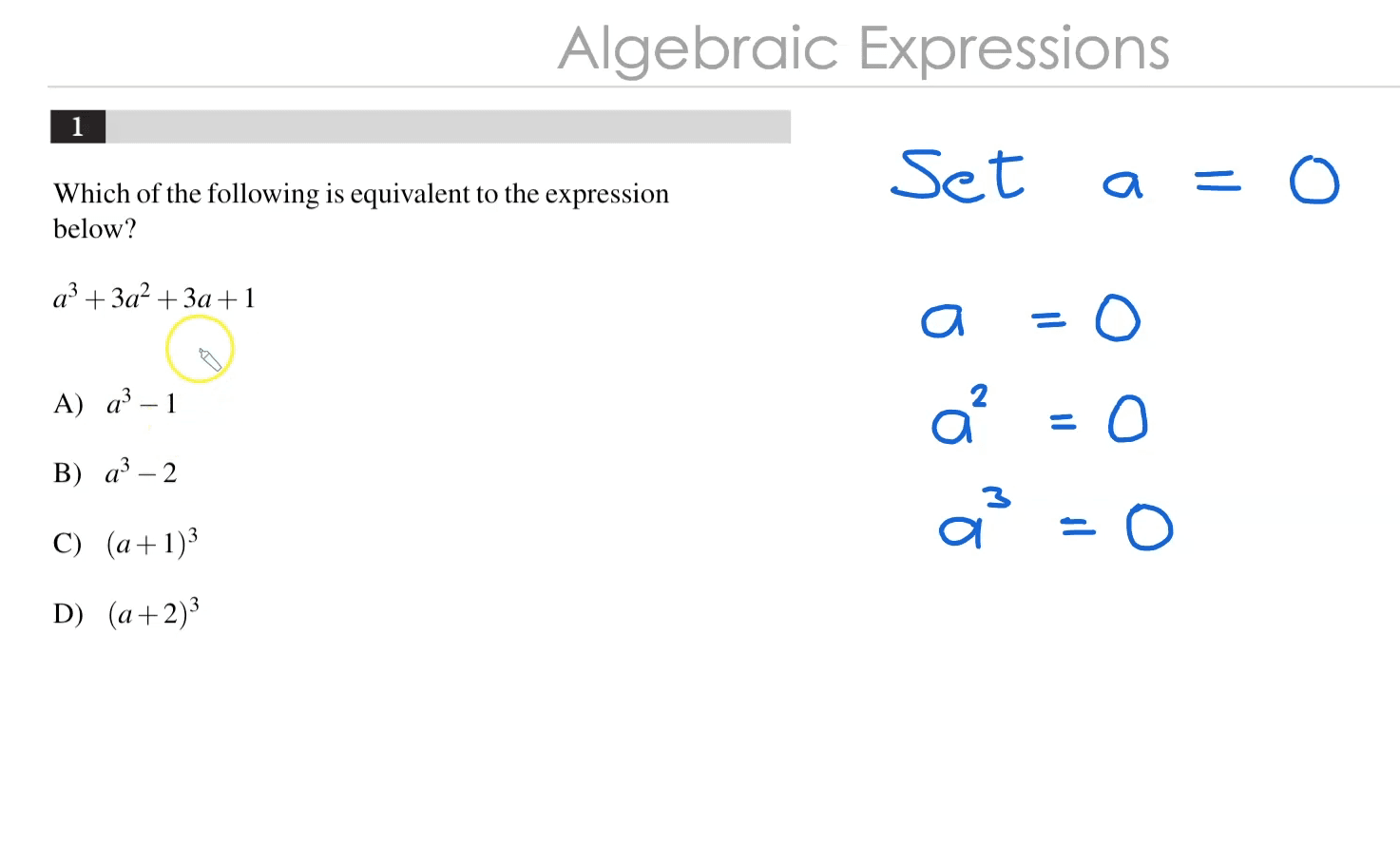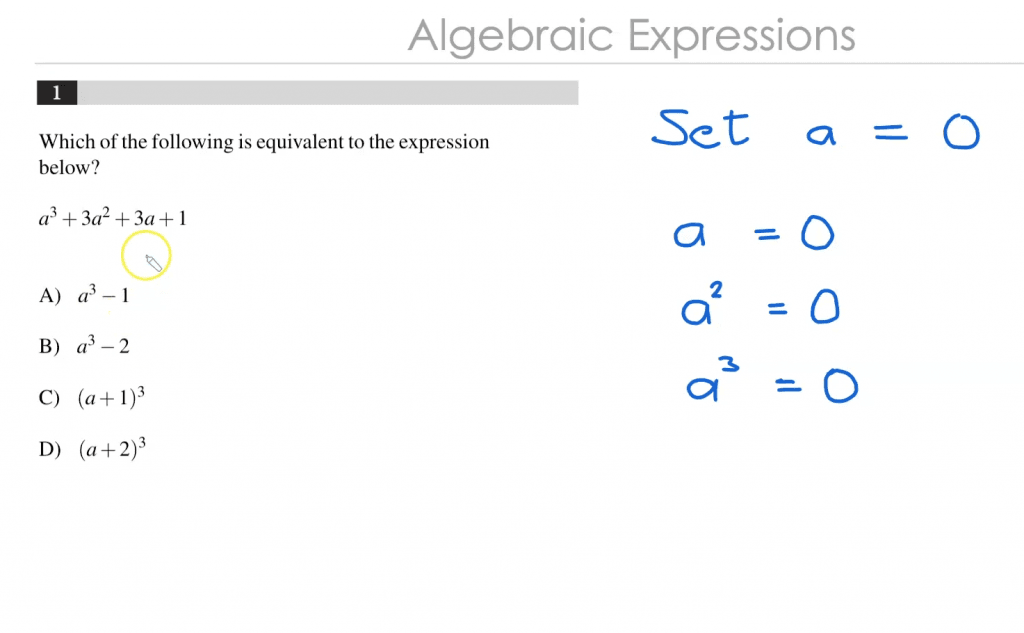 Go ahead and cancel all terms that contain an a in them.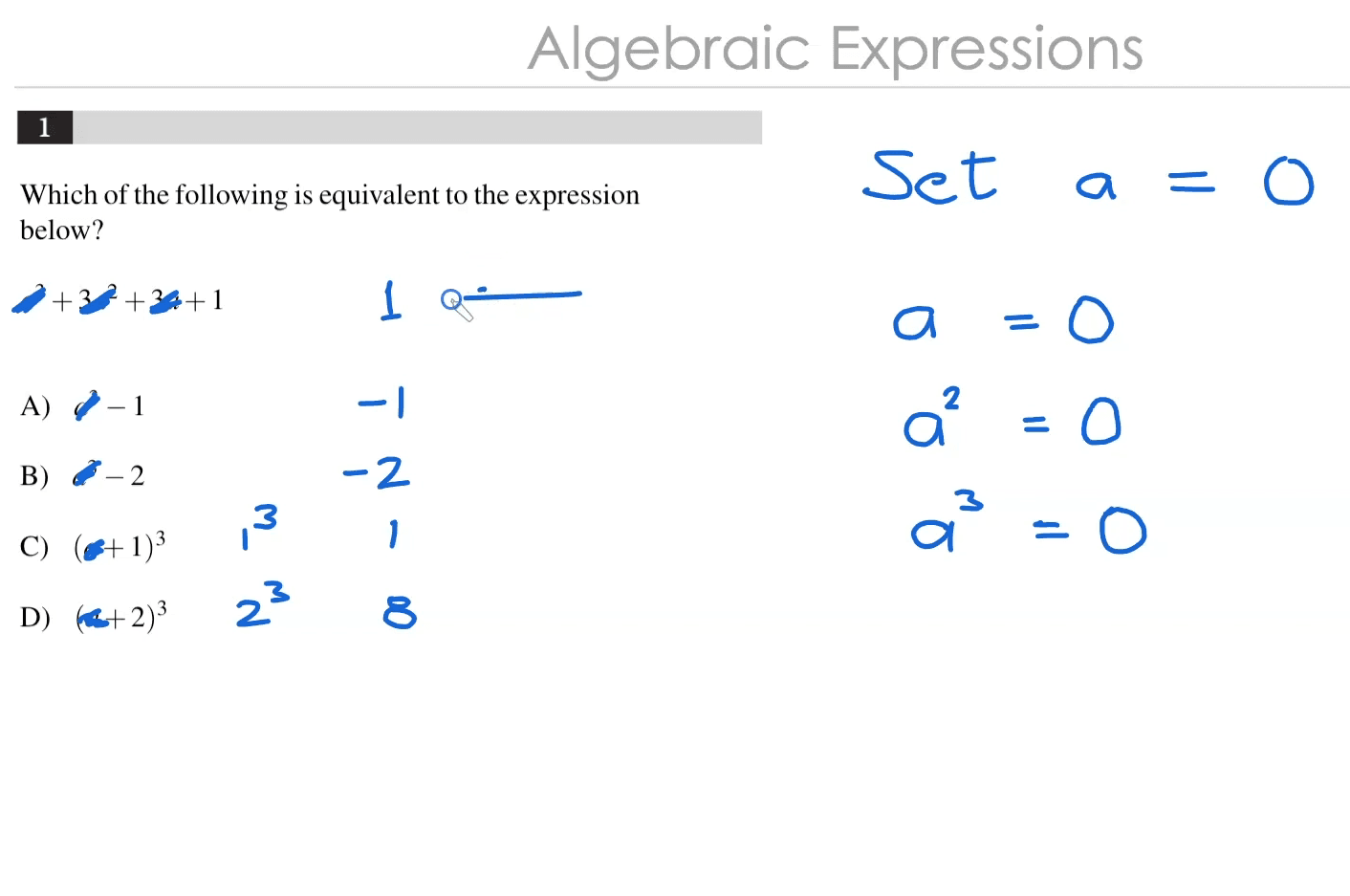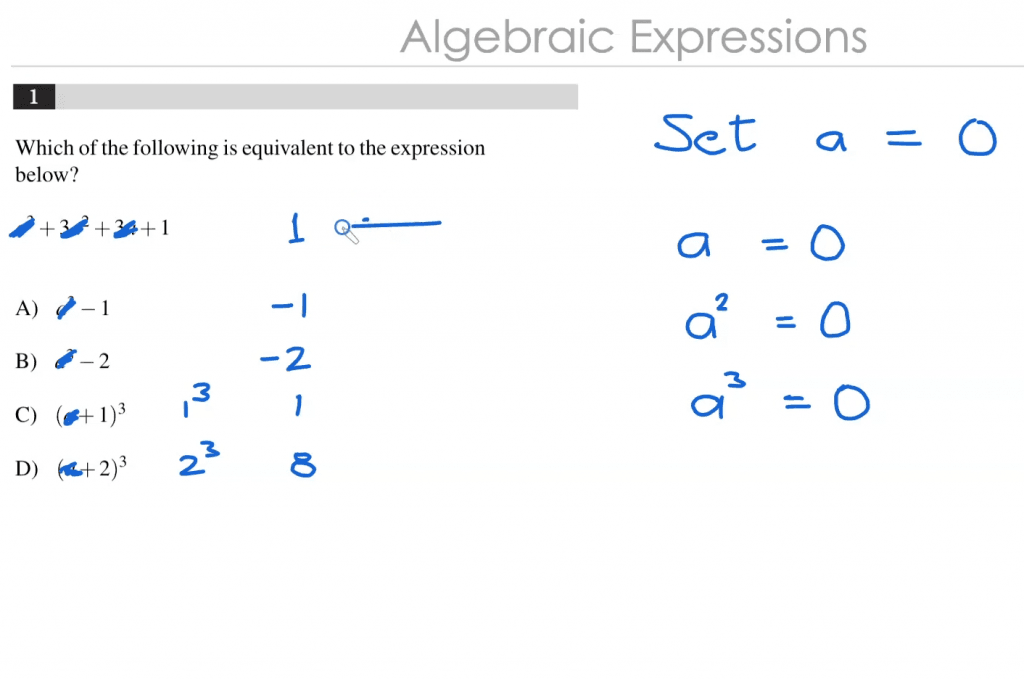 Evaluate each term and match the correct choice to the value in the question. Done!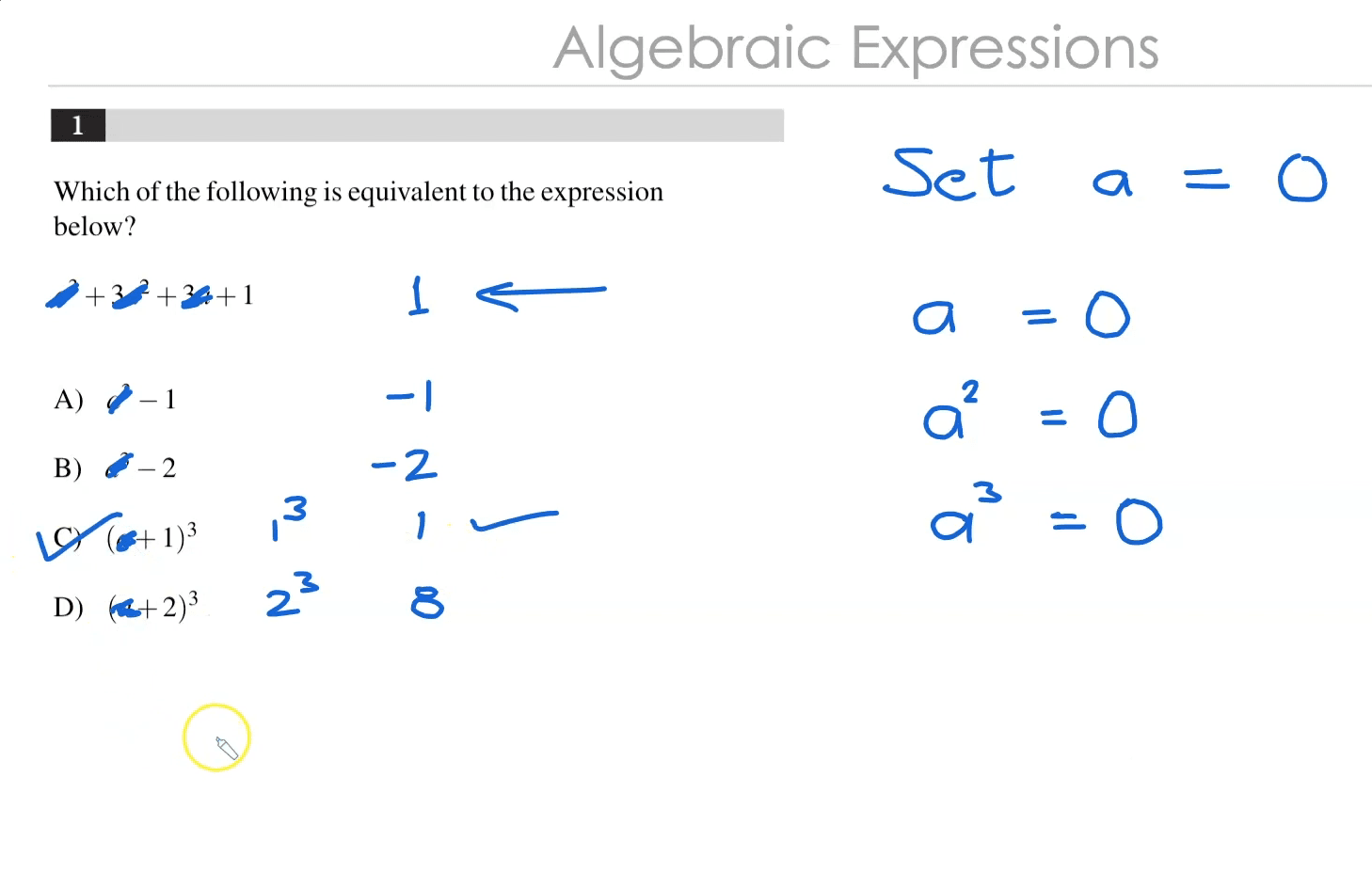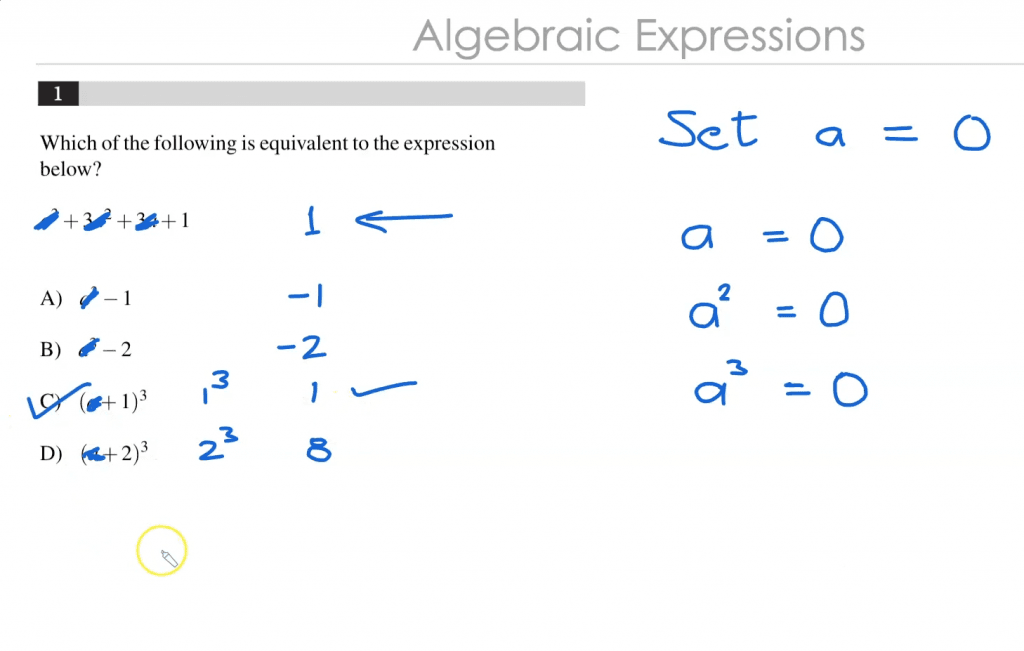 Watch 2-min Video
Explaining Above 3 Steps
This trick works especially well with our popular hacks: Summing Method, X-axis Crossover, Circle Centering, The "0 or 1" Technique, and many more!
161 W 16th Street, New York, NY 10011
Hi, I am Ash, founder of Blue Rocket Academy, the premier Tutoring Service in New York City. Since 2008, I have guided hundreds of students to boost their PSAT and SAT scores. Many have gained scholarships due to their high scores.

After graduating from Columbia University (MS in Financial Engineering, '03), I worked on Wall Street before moving to what I am most passionate about - teaching aspiring students how to excel in test-prep.

Preparing for the PSAT and SAT is very straightforward but yet these simple strategies are often obfuscated by million-dollar prep companies. I wanted to make my exclusive hacks freely available to everybody who wishes to score highly on PSAT and SAT tests. These hacks were carefully designed by my team after years of teaching and guiding hundreds of students.

I wish you the best in your test-prep and feel free to contact me with your questions. I will personally respond to your email.